1
« on: December 27, 2013, 01:53:47 PM »
The HD remaster of Final Fantasy X and its sequel, Final Fantasy X-2, has been released in Japan along with its Ultimania book. In an interview in the book, writer Kazushige Nojima, who has worked on countless titles in the series as well as the upcoming Final Fantasy XV, discusses the possibility of a third Final Fantasy X installment.
"If there's enough demand, then we may possibly see new developments," says Nojima on the subject of a possible third installment of the Final Fantasy X series. "I would personally like to see a sequel like X-3."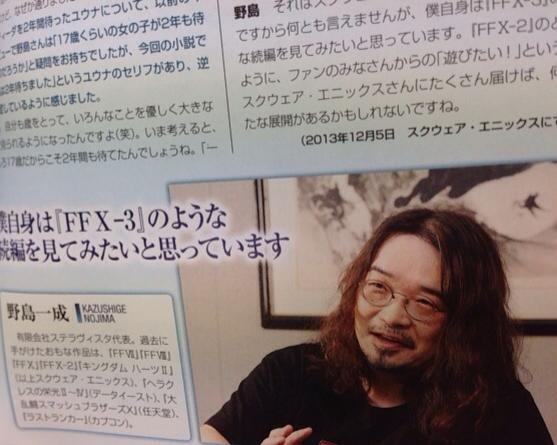 Final Fantasy X | X-2 HD Remaster contains an audio drama which depicts the events of Spira one year after the events of Final Fantasy X-2. Not only that, but a novel will be released in Japan titled Final Fantasy X-2.5. What are your thoughts? Would you like to see Square Enix return to the world of Spira for a third time?
Final Fantasy X | X-2 HD Remaster releases in North America on March 18th and in Europe on March 21st, 2014 for PlayStation 3 and PlayStation Vita.